Events
Big Dutch Day Out - Start of 'Dutch Week': Sat 24 April

Dutch culture and language celebrated nationwide
City Icons to Light Up in Orange
Come and join the festivities when the first ever Dutch Week is officially launched - in Foxton - by Priyanca Radhakrishnan, Minister for Diversity, Inclusion and Ethnic Communities, together with Ambassador Mira Woldberg.
24 April is Foxton's big Big Dutch Day Out, with lots of festivities and entertainment. Most importantly - a 40 m Art Mural by Amsterdam Artist Jan van der Ploeg will be unveiled. (You can still add your name, next to the Painting)
Things don't get much more Dutch than this…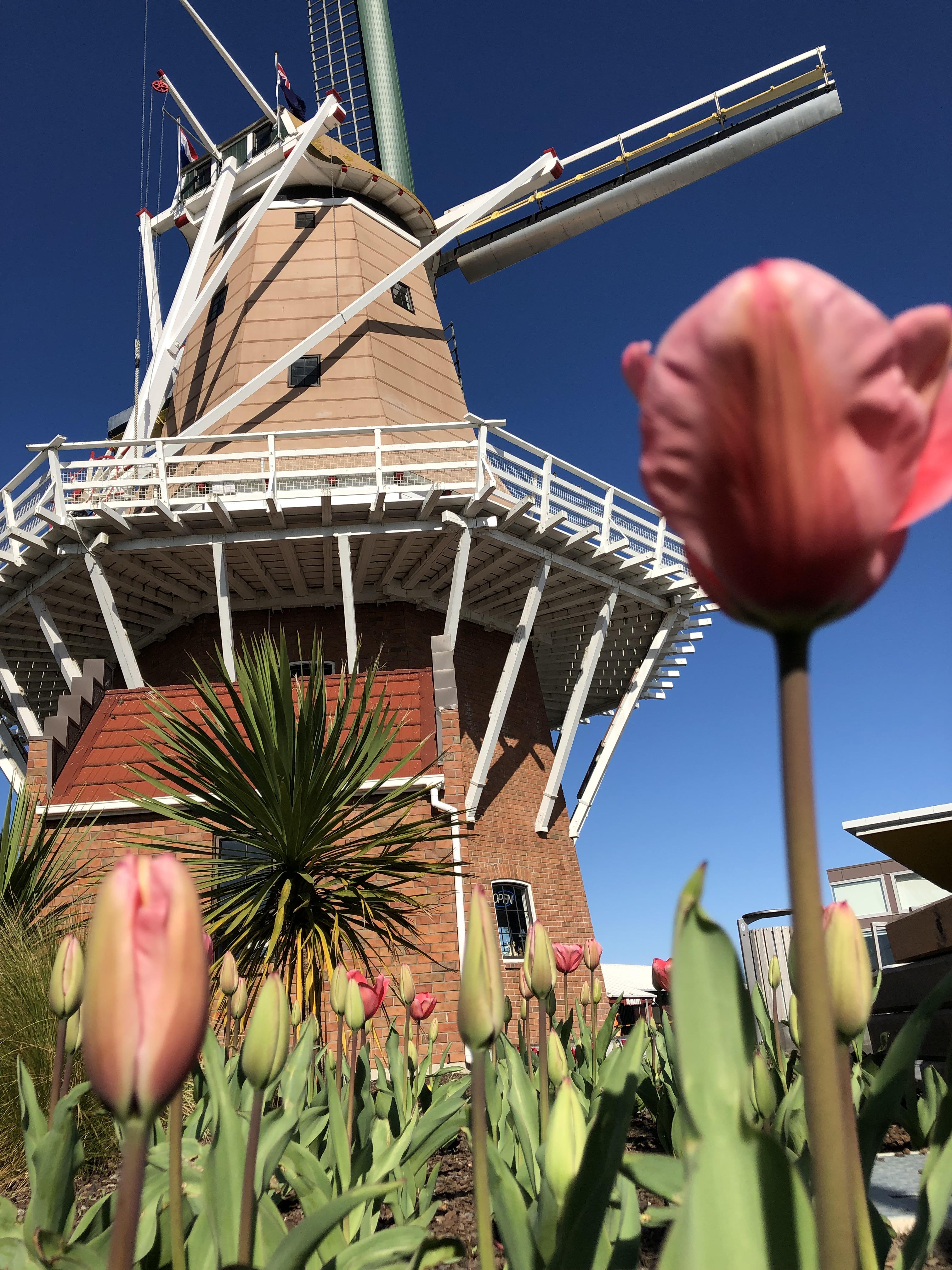 Join us and celebrate all things Dutch, like the opening of the brilliantly colourful Leon van den Eijkel retrospective exhibition - 'A Colourful Nation'. Discover all those Dutch immigrant stories in the Oranjehof Dutch Connection Centre. Or take a tour of flour-grinding De Molen, with its blades spinning in the wind.
You can also try some 'ice' skating on an Ice Skating rink. Let the kids join a Kite-making and flying workshop, or play traditional Dutch Games. There will be music pumping from 1880 street organ De Lieve Stem. We will have an accordionist play 'Daar bij die Molen' and other classics. And you can eat yummy food. Lots of great, tasty, wholesome and sweet Dutch foods - like kroketten, uitsmijters, stroopwafels en frikandel!
A festive launch
From Saturday 24 April onwards, Dutch community organisations and party-goers will spread a hue of orange and a celebration of 'all things Dutch' across the country – until Sunday 2 May. Dutch Week will be a nationwide fest - and it all starts in Foxton.
To officially start off Dutch Week, the Minister and the Ambassador will jointly reveal the community names who supported our new Art Mural. It has a striking design that incorporates Dutch and Māori colours, as well as Kiwi black. The wave elements point to the local Awa and the river landscape loved by Māori and Dutch alike, in the direction of the Tasman Sea – behind the sand dunes, only a few kilometres away.
And claim a tax rebate of 33% from the IRD. We're a registered charity.
De Molen was opened is turning 18 this year, and its birthday is perfectly timed to celebrate the nation's first ever Dutch Week. Out here in Foxton, where the official launch of Dutch Week will be very, very Nederlands!
The Big Dutch Day Out: Saturday 24 April, 2021
Te Awahou Nieuwe Stroom / Te Awahou Riverside Cultural Park
92 Main Street, Foxton. Free event.
For more information on events throughout the country, visit www.DutchNZ.nz