Exhibitions
"A Colourful Nation – Kleur Bekennen"
The Works of Leon van den Eijkel – A Retrospective
24 April - 25 July, 2021
Māpuna Kabinet art gallery, Te Awahou Nieuwe Stroom
Leon van den Eijkel's brightly coloured works are often tinged with humour and irreverence, as he attempts to capture the anarchic and wild essence of Aotearoa – with a finely honed and highly structured Dutch cultural mindset. An impressive retrospective of his paintings and sculptures has been curated by Oranjehof and is on show from 24 April to 25 July.
Unfortunately Leon can never admire his own Retrospective, as he passed away on Thursday 15 April. More on that sad development at the bottom of this page.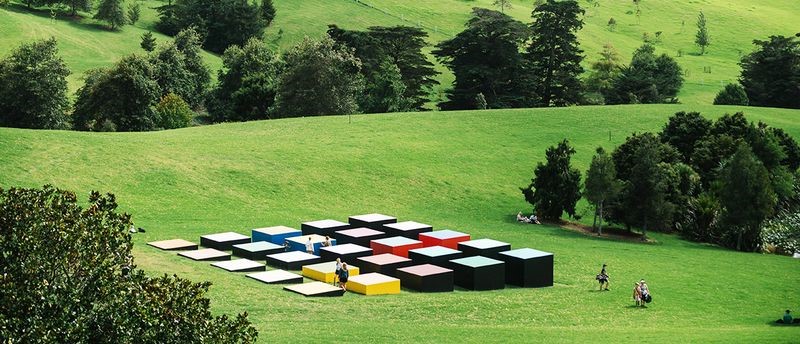 The foundations of Leon's work are deeply rooted in the style set by fellow Dutch artist Mondriaan. But he uses his own vibrant 'Pacific Palette' to surprise and delight his audiences.
A 'Stijl' of his own
Leon's quirky sculptures can be found on the Wellington waterfront, new suburbs like Auckland's Hobsonville, and the Gibbs Farm sculpture park – where his giant 'Red Cloud Confrontation' features side by side with some of the world's most significant artists in a gently undulating landscape.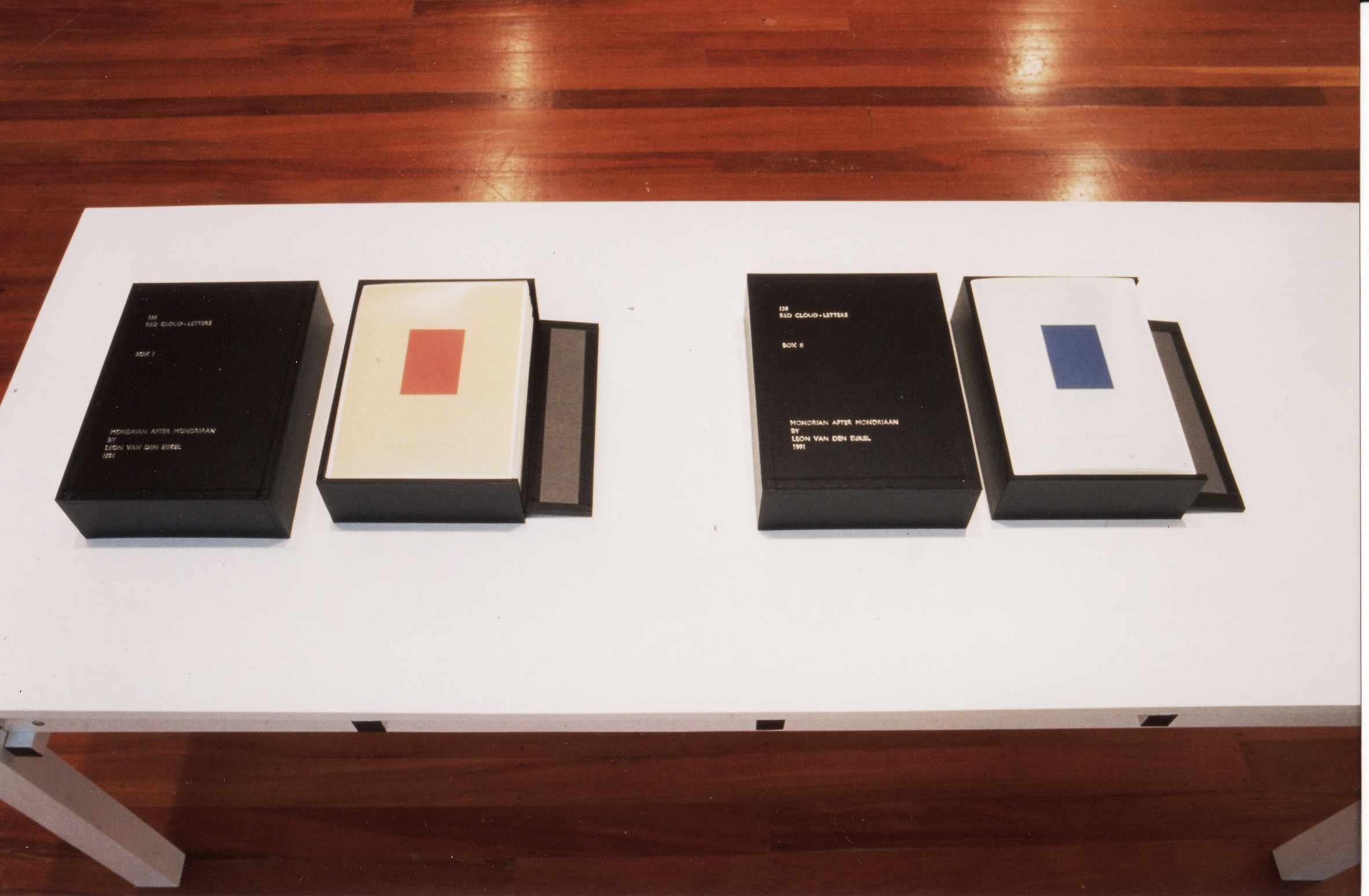 Leon calls his Pacific colours art a dialogue between European modernism and southern hemisphere environment. 'A Colourful Nation – Kleur Bekennen' shows Leon's development after his arrival in New Zealand in the 1980s. Seeing his work evolve and transition from the 1980s onwards, gives the impression that the freedom Leon found in Aotearoa – with its dazzling light, colours and untamed landscapes – enabled and stimulated him to gradually step away ever further from his organised, structured, disciplined Dutch urban background. In doing so, he found new ways to express who and what we are – as a colourful, multi-cultural nation.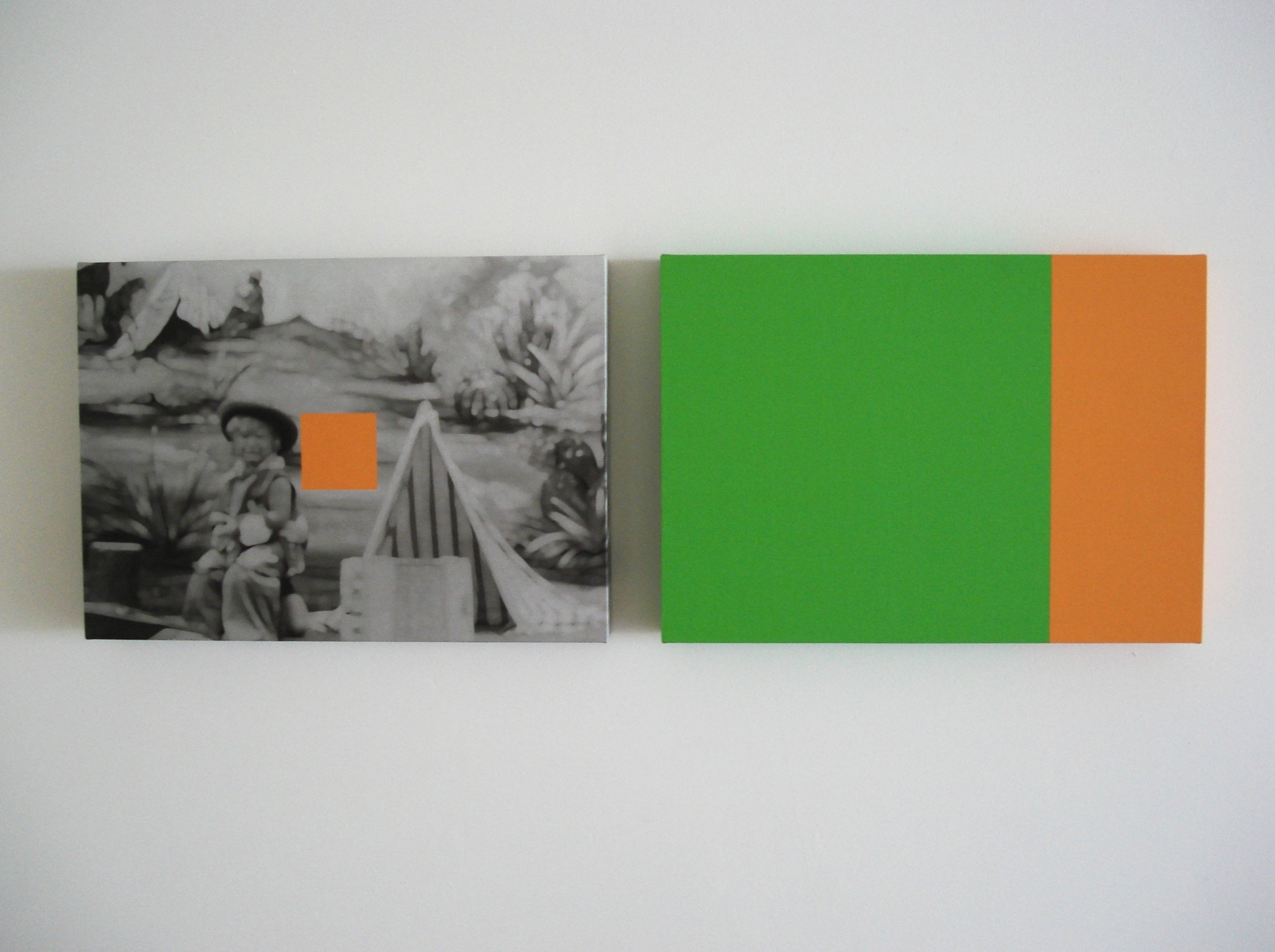 A transformation - Inspired by Aotearoa
Leon burst on to the Aotearoa New Zealand art scene in the mid-1990s, with several major exhibitions. Works that haven't been seen by the public since then, are brought out from Te Papa to cover his artistic journey from his formative years to today.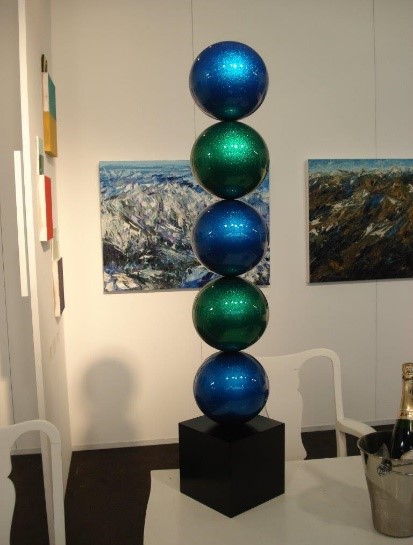 The opening of 'A Colourful Nation – Kleur Bekennen' will coincide with the first ever 'Dutch Week' in Aotearoa New Zealand, and the unveiling of a 50m mural by Leon's friend and fellow artist Jan van der Ploeg from Amsterdam, on the Oranjehof wall of the Te Awahou Nieuwe Stroom building.
"To the rationalism of a distinctly European modernism, van den Eijkel adds the chaotic excess of a Pacific post-modernism. Not only is this manifested in his discovery of a new, more expansive palette, but it is also evidenced in the multiple, three dimensional form of the work."

Christina Barton, 1995, Curator Contemporary Art, on 'MondriAn after MondriAAn' in Te Papa
A Sad Development - Thursday 15 April
It is with great sadness that we have to share the news of Leon van den Eijkel's passing. A truly outstanding artist and dear friend to many, Leon left us peacefully on Thursday evening, 15 April. He was truly looking forward to join everybody at the opening of 'Colourful Nation', and it is a cruel twist of fate that he cannot be part of that career highlight.
It was an honour and a privilege to work with Leon, especially over the last 10 months or so, when we were curating his retrospective: 'Colourful Nation – Kleur Bekennen'.
We discussed whether the the 3-month exhibition, in the Māpuna Kabinet art gallery in Te Awahou Nieuwe Stroom, should go ahead. Together with the family, the decision was made that Leon would have wanted it that way.
Colourful Nation is a celebration of Leon's life and work, giving people a hint of his early years as an artist – and the brilliantly colourful transformation he underwent as a post-modern multimedia artist in Aotearoa New Zealand.
We aim to put Leon's memory in the limelight, and honour his life in the arts. 'Kleur Bekennen' will showcase his impressive artistic legacy – through a number of works from Te Papa and private collections.
His cheeky sense of humour and his philosophical nature made Leon a dear friend of many. Thankfully, we can all pay our respects in a way he would have loved – in his virtual presence – in a beautiful art show. He will be smiling down upon us…
Goede vriend, we zullen je missen. We zijn allemaal bedroefd. Maar de herinnering aan je humor en je grappige grijns zullen ons altijd bijblijven.