Your Name, next to De Papegaai
Ons 'Nieuwe' Draaiorgel in Oranjehof (Street Organ)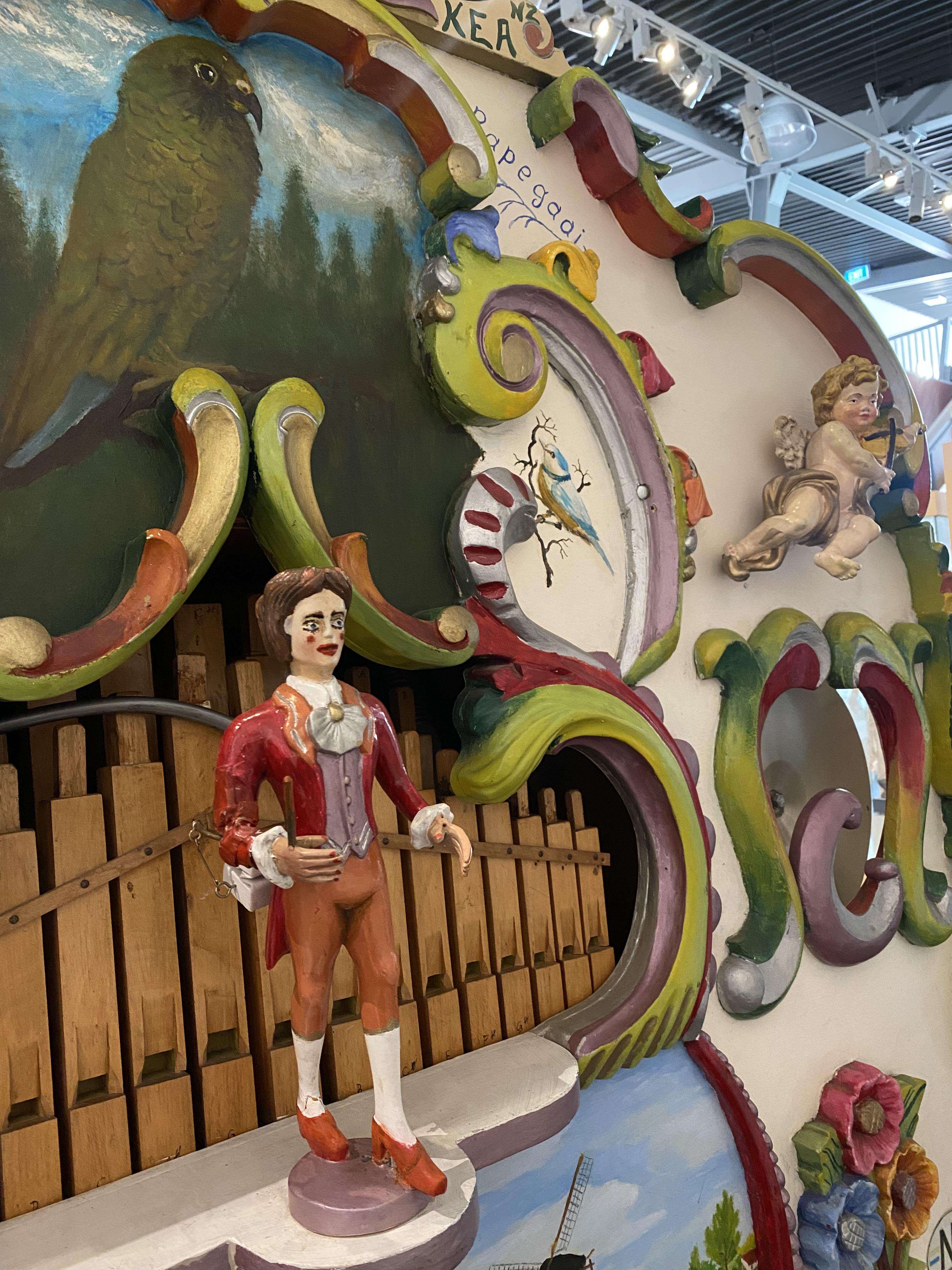 Almost every visitor who walks into Te Awahou Nieuwe Stroom, comments on how beautiful and special the place is. The stylish lines , the interactive and playful exhibitions, a fun, bright and inviting colour palette. Het is gezellig…
An Exceptional Place

From the Maori and Dutch art in the front of the building, to the towering presence of De Molen – next to our Oranjehof national Dutch museum – this facility showcases the multi-cultural nature of our nation.
We celebrate diversity in all its beauty, and Museums Aotearoa awarded us for 'Excellence' in 2018.
List Your Family Name - Next to De Papegaai
As part of Dutch Week 2023, Oranjehof purchased Draaiorgel 'De Papegaai'. Perhaps you've seen and heard this street organ play at the Tulip Days in Hamilton? Or at other events in the Waikato? From 29 April onwards - the Big Dutch Day Out - it will play in Oranjehof. To tour groups and when school children come to pay us a visit, with their class.
You can add your family's name – or children, grandparents, or your business – on the Wall Text next to De Papegaai.
Your name remembered next to a cultural heritage instrument - ons cultureel erfgoed.
Sign Up Below.
Your Wall Text Donation Options
Donation - Individual or family name - Small, black: $ 100
Donation - Individual or family name - Medium,

blue

: $ 250
Donation - Family or company name - Large,

orange

: $ 500
In return for your generous donation, your name sits next to De Papagaai.
You'll be in great company!
&nbsp